BALSA/SEI HEXE RECORD RELEASE SHOW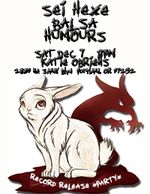 It's the perfect lineup!
BALSA
and
SEI HEXE
are teaming up for a show to celebrate the release of their split on String Break. This will be in Portland (Sei Hexe's home base), rumor is there may be a Seattle date to follow.
SEI HEXE
BALSA
HUMOURS
See it on Facebook
Katie O'Brien's
2809 NE Sandy Blvd
Portland, OR 97232
8PM
PROFANE EXISTENCE REVIEWS BALSA/SEI HEXE

Thanks
Profane Existence
for the great review!
BALSA - "Chaotic dual guitar arrangements over steady bass melodies, post-hardcore style vocals and off the wall drum patterns."
SEI HEXE - "Tight song structure... earthy with tribal rhythms and chanted, almost gothic vocals at times...and from the wreckage create something new and refreshing."
OUT NOW! BALSA / SEI HEXE 7" SPLIT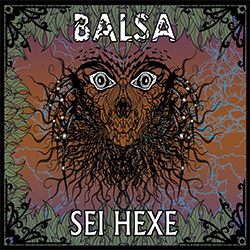 Northwest Massive Aggressive! A split from two rising Northwest bands. The angular post-hardcore noise of Seattle's BALSA combines aggressive guitar-driven bursts and themes of perseverance in an AmRep-inspired bar fight of dueling riffs. Recorded by NW legend Tad Doyle (TAD, Brothers of the Sonic Cloth). RIYL 400 BLOWS, METZ, THE JESUS LIZARD, UNSANE.

Portland's SEI HEXE bring harsh brutality and pummeling defiance. The intense all-female band channels forces of nature and darkness with mind-shredding vocals and dense compositions tapping Doom, Goth, Crust and Punk, conjuring a blackened Babes in Toyland. RIYL GALLHAMMER, TRAGEDY, KYLESA, TOMBS.

Oxblood red & bronze splatter vinyl with download card. Artwork by Sean Schock (YOB, BOTSC).

1 Balsa - Rasputin
2 Balsa - One Hoarse Town
3 Balsa - Fighting for Control
4 Sei Hexe - Safely Endangered Species
5 Sei Hexe - Synapses Crawling

BALSA / SEI HEXE SPLIT
Coming soon! A new release with Seattle noise rockers
BALSA
and the harsh brutality of Portland's
SEI HEXE
- here is your first look at the killer art by Sean Schock!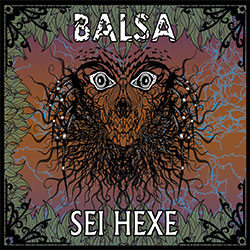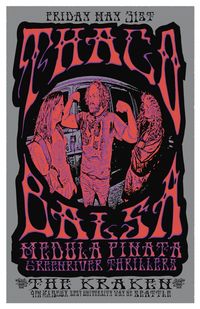 BALSA NEWS
BALSA is back in action with a show this month in Seattle in advance of their upcoming release! Not to spill too much but it will be a split with one of Portland's best. Stay tuned, and catch them at The Kraken.
MAY 31 - SEATTLE, WA - THE KRAKEN
Balsa w/Thac0, Medula Pinata, Green River Thrillers
Get all the info on BALSATHEBAND.COM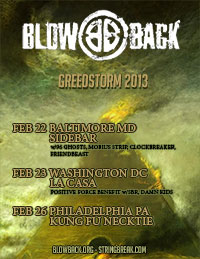 BLOWBACK GREEDSTORM 2013
BLOWBACK returns to the east for shows with Mobius Strip, Damn Kids and more! Don't miss it.
FEB 22 - BALTIMORE, MD - THE SIDEBAR
w/98 Ghosts, Mobius Strip, Clockbreaker, Friendbeast
FEB 23 - WASHINGTON, DC - LA CASA
Positive Force Benefit w/SBR, Damn Kids
La Casa
FEB 26 - PHILADELPHIA, PA - KUNG FU NECKTIE
Get all the info on BLOWBACK.ORG
BLOWBACK REVIEW ON RAZORCAKE

Thanks Razorcake for the great review of Greed Runs The Clock:
"Well-executed punk/hardcore that bounces from one tempo to the next and to the next in complex shifts while a singer makes astute observations about the state of American culture....Varied enough over four tracks to sound fresh throughout, with quite a scratchy guitar sound that provides edginess to the proceedings. 'Cassandra's Lament' is the standout track with spoken word elements that are like a less manic Jello Biafra.... Kudos and backslaps all 'round; good, good stuff."
You can read the full review on
Razorcake
.
FIRST LISTEN - NEW BALSA RECORDINGS

Here's an early master of Balsa's "Fighting For Control", from TAD & Witch Ape Studios


BALSA WINTER SHOWS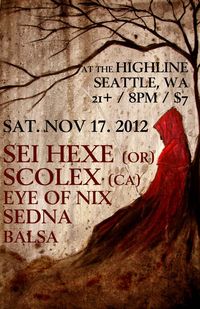 Seattle heads be sure to catch BALSA on one of their upcoming shows - and look for new music soon, recorded with TAD at Witch Ape Studios!
NOV 17 - SEATTLE, WA - THE HIGHLINE
w/Sei Hexe (OR), Scolex (CA), Eye of Nix, Sedna
DEC 17 - SEATTLE, WA - COMET TAVERN
w/Isthmusia, San Benedicto Rock Wren, Vapor Trails
Get all the info on BALSATHEBAND.COM
BLOWBACK NORTHEAST SHOWS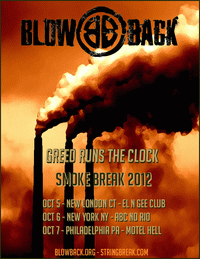 BLOWBACK is playing a few shows next weekend to give
Greed Runs The Clock
a proper thrashing.
OCT 5 - NEW LONDON, CT - EL N GEE CLUB
OCT 6 - NEW YORK, NY - ABC NO RIO
OCT 7 - PHILADELPHIA, PA - MOTEL HELL
Get all the info on BLOWBACK.org
SHALL I BE FRANK? ON FOX SPORTS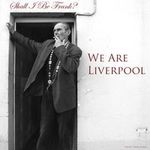 "We Are Liverpool", the stomping stadium anthem from Shall I Be Frank?, is now featured on the FOX Sports documentary 'Being Liverpool'. You can check out the episodes on Fox Soccer Sundays at 9pm.
Get the WE ARE LIVERPOOL MP3 right here!
PROFANE EXISTENCE REVIEW OF BLOWBACK 'GREED RUNS THE CLOCK'

"BLOWBACK.........holy hell!!!!!!! What a release! This has to be one of the best releases of the year, one that will get played to death and makes me want more than just the four songs on here... I couldn't recommend this more."
Get
GREED RUNS THE CLOCK
here!
Previous news...




Links to
download punk/hardcore MP3s
.